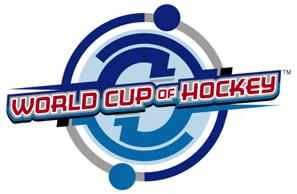 The World Cup of Hockey is coming back in 2016 to Toronto and it will look nothing like it did back in 1996 and 2004.
The tournament is being completely overhauled and personally the NHL should have left it the way it was. There was nothing wrong with it.
From Chris Johnston of Sportsnet:
The eight-team event is now expected to include two all-star entries along with the top six hockey nations — Canada, U.S., Sweden, Finland, Russia and Czech Republic — when it returns in September 2016, according to multiple sources.
The first all-star team is expected to feature the best players from the remaining European countries: Slovakia, Switzerland, Latvia, Germany and Slovenia, among them.
The makeup of the other mixed squad is still to be determined, although one idea being considered is bringing together all of the top young stars in the sport. The young stars team would be made up of players 23 and under.
Why do we need a European Style Ryder Cup team of nations that did not make the tournament? Just because a team with great players did not make the tournament does not mean we should make a team so they are allowed to play. The mentality of "everyone needs to participate and get a participation trophy" needs to end. Either you are good enough to make the tournament or you are not. Discussion is over.
According the IIHF World Hockey rankings the seventh and eighth teams after the Olympics are Slovakia and Switzerland. What is so wrong with having those two teams participate? We have seen some great hockey played in one off tournaments. Some of the biggest upsets in international hockey have come from Switzerland and Slovakia. If it was not for the great play for Roberto Luongo in 2010 Olympics against Slovakia, there is no Golden Gold for Canada against the United States.
Last time we checked, those teams were pretty good at the international level. "So what if" Anze Kopitar of Slovenia will not be in the tournament, he will be able to rest and prepare for the grueling NHL season he is about to play. When the World Cup in Soccer is held, some of the best players miss the tournament because their country does not qualify.
Do not ruin the integrity of international ice hockey by turning the World Cup of Hockey into a gimmick. It would be lame idea. Bob McKenzie said on TSN 1050 Radio with Dave Naylor, "Just make it a damn international hockey tournament with the top eight nations in the world."
Reaction like that has been pouring in from many people who cover the game who grew up watching the Canada Cups, which were the prelude to the World Cup of Hockey. The 1972 Summit Series between Canada and Russia started it all. Those tournaments were exciting because you saw the best on best playing against each other.
Once the NHL started sending their players to the Olympics, the World Cup of Hockey and World Championships have not meant as much because you are not seeing best on best. The Olympics has provided some great entertaining hockey, but the NHL most likely not going to the Olympics anymore and the World Cup of Hockey is coming back.
With the NHL and NHLPA running the show, they will want the best players participating in the tournament. However, that is not what the World Cup is all about. It is suppose to be a best on best tournament between nations not make shift open hockey teams.
The way that tournament should be set up is to take the top eight nations in the world; you would have your traditional hockey powers in Canada, United States, Sweden, Finland, Russia, and Czech Republic. The other two nations would be determined by how they finish at the IIHF World Hockey Championships or by using the IIHF Hockey rankings to determine which group they would be in at the World Cup of Hockey.
As Bob McKenzie points out:
"So what if teams seven and eight are not up to the level of the power six countries, they will be one day. Look at the World Junior Hockey Championships, or even the World Championships in Men's and Women's hockey. The rest of the world is catching up to the power teams. They deserve a chance because anything can happen in a one off tournament."
By having a European Ryder Cup Hockey Team and a young stars team, that would keep teams like Slovakia or Switzerland out of the tournament. That should be viewed as insulting by both countries' hockey federations. They have enough talent to at least compete.
From Ray Ferraro who joined Bryan Hayes, Jamie McLennan, and Jeff O'Neil on TSN 1050 Radio, "Can't imagine anyone would want to watch this. Nobody will care about the other two teams. If you have to manufacture two teams, just have six teams."
For example with the young stars team, say they wanted a player like John Tavares; sorry, he is going to be playing for Canada if this was two years ago. Some of the power 6 hockey nations like their young players playing for their country.
Instead of having a World Cup of Hockey, some have suggested that they partner with the IIHF and move the World Championships from May to September and use that as another best on best tournament. The World Championships do not matter for many in US and Canada because most of the best NHL players are playing in the Stanley Cup Playoffs at the time. By moving it earlier in the year, you will see the best on best play. Also you could have it in non-Olympic years.
Is it a true World Cup of Hockey if there are only six national teams represented? When USA plays Canada it is a big deal on both sides of the border. When either team plays Russia it is a huge deal. However, when USA and Canada plays the International All Stars, no one would tune in.
The NHL is going to control this event and they can do whatever they want with it. Sportsnet's report cited projected revenue of $100 million for the event which would be split evenly between the league owners and the players. Wanting to be as inclusive as possible for the NHLPA's membership makes some sense in that regard.
Again, it comes back to integrity of the sport and international hockey. It is supposed to be best on best, nation versus nation. If the NHL is trying to bring credibility to a tournament like this by having a team comprised of all-stars, you lose credibility right there. For the NHL, it is about generating interest in countries where they would not watch it.
Those nations who did not make the tournament would rather watch nation versus nation instead of European Ryder Cup Hockey team or young guns team versus nations. To be quite honest, if a team like Slovenia did not make the tournament, and they had to watch it on TV, it would motivate them to get there one day.
When it comes to international hockey, how many people tune in because their favorite player is playing? Without a doubt, the talent level and familiarity with players impacts the entertainment value, but international hockey and sports in general are successful because of the nationalism tied to it.
We are all in favor of having the World Cup of Hockey return, but just keep the integrity of international hockey that goes along with it by having the top eight nations compete. Do not turn it into a joke and a ridiculous gimmick.
Comments
comments